Everything You Should Know About Johnelle Hunt
Have you heard about the trucking lady? Johnelle Hunt is a self-made billionaire and philanthropist. She had never dreamt of being a businessperson when she married Johnnie Brien Hunt. Over the years, while facing many obstacles to leading their lives, JB Hunt and Johnelle Hunt, as a dynamic and iconic entrepreneurial team, founded J.B. Hunt Transport Services, Inc. JB Hunt was a seven-grade pass and never left school after that. Johnelle was the daughter of a poultry farmer. Before leaving the house to marry J.B., She studied to be a teacher at the University of Central Arkansas. Johnelle may be destined for the trucking business.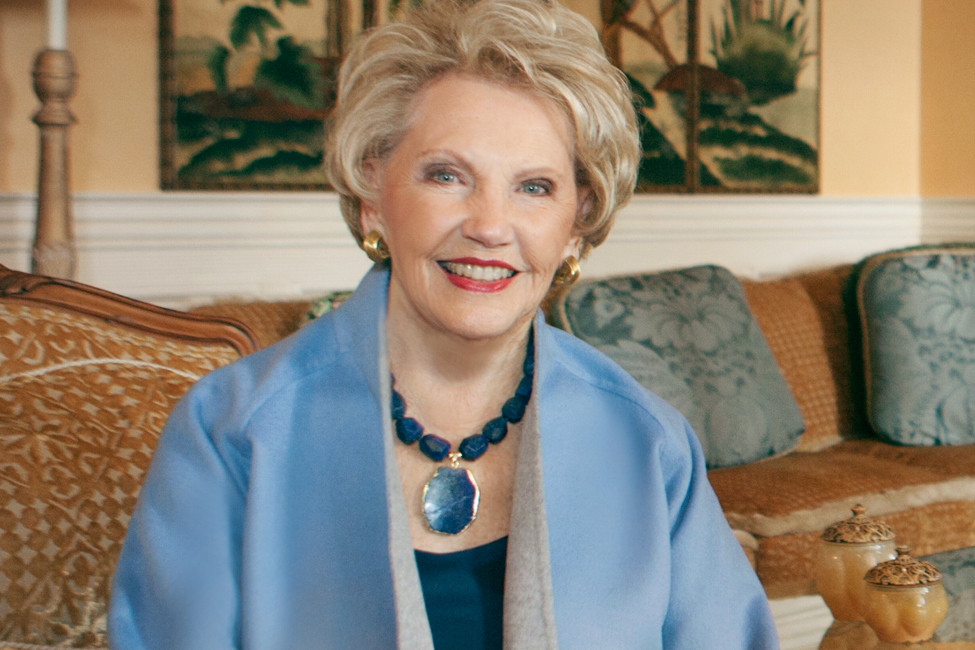 How? When she was young, probably in high school, she used to take her father's big poultry truck to roam with her friends. It feels like it was always in her genes! Johnnie and Johnelle met one fine evening in Heber Springs, Arkansas, while he was driving a red Ford truck and was flagged down for a ride by her friends. Johnelle Hunt was instrumental in establishing Johnnie Bryan Hunt's rice hull packaging operation in 1961 by selling their home and taking loans. Then, eight years later, they started their trucking service, buying five trucks and seven trailers, and they strived hard to make their place in the trucking industry.
During the initial years of their marriage, she never dreamt or imagined being what she is today. But all that changed when JB Hunt began the J.B. trucking company. Johnelle Hunt agreed to work part-time for the modest trucking firm that grew into logistics titan J.B. Hunt Transport Services, which today has a market worth of more than $9.63 billion, making it the biggest transportation company in the country. The Lowell, Arkansas, business turned public in 1983, and now it has almost 32,000 employees nationwide.
This duo was iconic because while JB Hunt was sewing new dreams and being optimistic without thinking about the details, Johnelle Hunt held everything together as the back-end manager, giving enough attention to all the details. Hunt was both the most benevolent and the most vicious. When the receivables used to get due for a long time, she even called debtors at odd hours without thinking twice, while she used to attend calls from upset truck drivers for help at night.
The Hunt family expanded alongside the enterprise. They were the parents of two children and seven grandchildren. JB Hunt went into a coma from a fall on ice in 2006. JB Hunt Transport Services did not fall because Johnelle Hunt kept her husband's dream alive. As so many employees and drivers depended on the projects started by JB Hunt, Johnelle ensured that none were affected by her husband's death.
Not all of the things Johnelle's husband tried to accomplish were big enough milestones, although they played a huge role in restructuring and giving a new life to Northwest Arkansas. Their firm played a major role in building and managing Class A office space, hotel rooms, and malls. They also made competitors work together, which is no less than a miracle. Johnnie and the team worked hard to give a new look to freight efficiency by collaborating on train and truck freight. Johanne was also inducted into the Supply Chain Hall of Fame at the inaugural Supply Chain, Orlando, which acceptedJohnelle Hunt accepted following JB Hunt's death. In 2008, Johnelle Hunt resigned as Company Secretary but held 17% of the stake, making her the largest individual shareholder of J.B. Trucking.
With time, when Mrs. Hunt realized that there were very few female employees and entrepreneurs in the trucking industry, she made it a mission to allow females to enter the male-dominated industry and make it diverse. Hunt was one of the 11 honorees in the Arkansas Women's Hall of Fame, established in 2015. In 2020, as a philanthropic gesture, she gave $5 million to the J.B. and Johnelle Hunt Family Ozark Highlands Center in Springdale, Arkansas. In 2021, Johnelle Hunt was recently awarded the Arkansas Business' Legacy of Leadership Award. Johnelle Hunt is a 90-year-old lady inspiring many women to break the ceiling and keep no fence around their dreams.